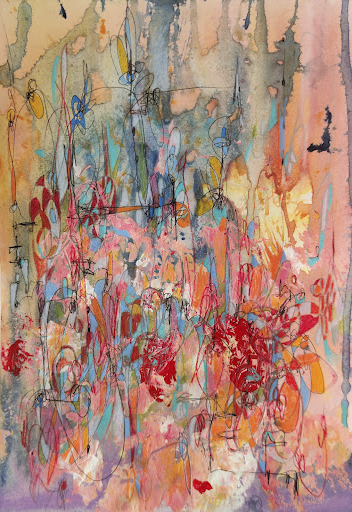 UK-based artist Holly Herbert is a Fine Art graduate from Leeds Art University where she graduate with honors. Holly joined the digital art community this summer and made an immedate impact with her natural artistic talent and savvy crypto accumen. Collectors immedately began hoovering up her art in private sales before they could even make it to auction.
House of Delux3 owns a few stellar pieces from Holly, including this stunning watercolor entitled Warmed Up Memories, acquired for ◎12 and includes a physical piece with it.
Holly effortlessly weaves the complexity and color palette together in an unexpected compostion that seems chaotic, yet is under her complete control. At present, this is in the HoD gallery as well as the wallpaper on my phone.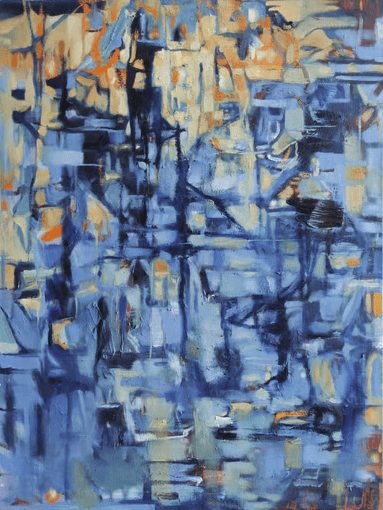 Another great example of why I'm such a big fan of Holly's. Again, she demonstrates complete control over a complex arrangement of elements, arriving at a satisfying conclusion.
One of the hottest digital abstract artists in crypto this month is Valeriana. Her playful expression of colors are eye catching and calming. She minted her work on Ethereum and Solana over the past few months, and her art sat mostly untouched. And then a few weeks ago, collectors started buying up her art on both chains as word got out about yet another incredible abstract artist from South America. I don't know what they're putting in the water, but I want some of it.