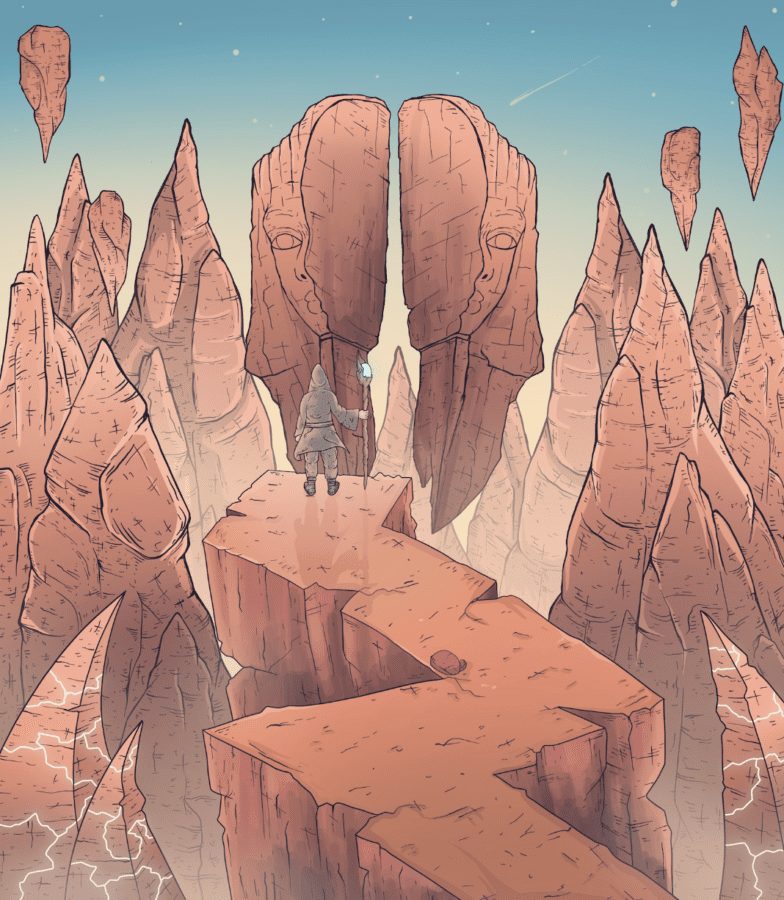 I recently bid on a digital illustration piece by Routledge called Tomguard Egypt on Form Function. The auction ended at a time when I was offline, so I missed out but I thought to myself fans of John Le might like this style of art. 
According to the artist, "For me, this is a spiritual journey, inspiring me from the past until now. I tried to create character based on that series with interpretation and imagination…"
I'll be watching for more pieces in the future.